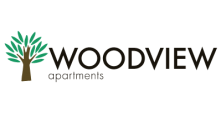 The search for your new apartment ends here.
Welcome Home to Woodview Apartments!
Apartments Media PA
Welcome to Woodview Apartments in Media, PA! Enjoy the convenience of city living and the charm of suburban living when choose our community. Build a home that you love in a community that empowers you and gives you the resources you need to succeed!
Our community does that first with a
one-bedroom floor plan
that's just the right size: 545 square feet of optimal living space you can deck out with your best furniture and decor to create a cozy, comfortable home. What you don't have to set up is your air conditioning, individual climate control, a refrigerator and stove, and a ceiling fan —
amenities
that add just the right touch to your efforts to make your home just as comfortable as you want it, perfect for you. And your home is just the right size for a furry companion: our community welcomes cats. Moving your life into a new home doesn't have to derail your plans or upend your habits when you choose a community that accommodates you.
Other amenities help meet various needs of home and city life. Work on your personal health goals at the fitness center or the swimming pool at Rosetree Crossing Apartments just down the street. Take advantage of easy access to public transportation nearby to get to where you need to go, in and out of the city, to explore local dining, shopping, entertainment, and business options near and far. Our apartments are
located
conveniently just down the street from U.S. Highway 1 and are just steps from local bus stops, so getting around has never been easier.
Enjoy all these amenities and more at our community. Picture yourself enjoying life at Woodview Apartments by viewing our
photo gallery
and
contacting us
to schedule a personal tour. We look forward to working with you and welcoming you to your new home.

The search for your new apartment ends here.
Welcome Home to Woodview Apartments!